Tux - Pleated Shirt with French Cuff
Home delivery in 2-5 days
Free shipping
Safe & secure payment
An evening to remember:
Crafted with the best of both worlds: A premium satin of 60"s count and a breathable 100% cotton. The Tux is here to elevate all your evenings. Pick this for a sit down dinner, a wedding or an event and you have a winner. Much like a dazzling evening, the Tux is truly remarkable for its details: the structured French cuff with basic collar and the meticulous satin pleating near the front placket, enough to take a regular party shirt a notch up.
The Fabric
60s Satin, 100% Cotton
Satin smooth finish: God is in details they say, and here it's all about the soft and glossy satin, the fabric gives you a structured look but fits comfortably. The 60's satin for the Tux is a perfect construction: The even flow of the fabric across the body gives you the ease of moment and the sheen gives you a standout appearance. While making a statement, this party starter shirt also keeps you cool and the soft satin hand feel is unmissable. To top it off, the shirt is made in a 100% cotton that makes it a good wear for long hours. The party and afterparty are all sorted. Thanks us later!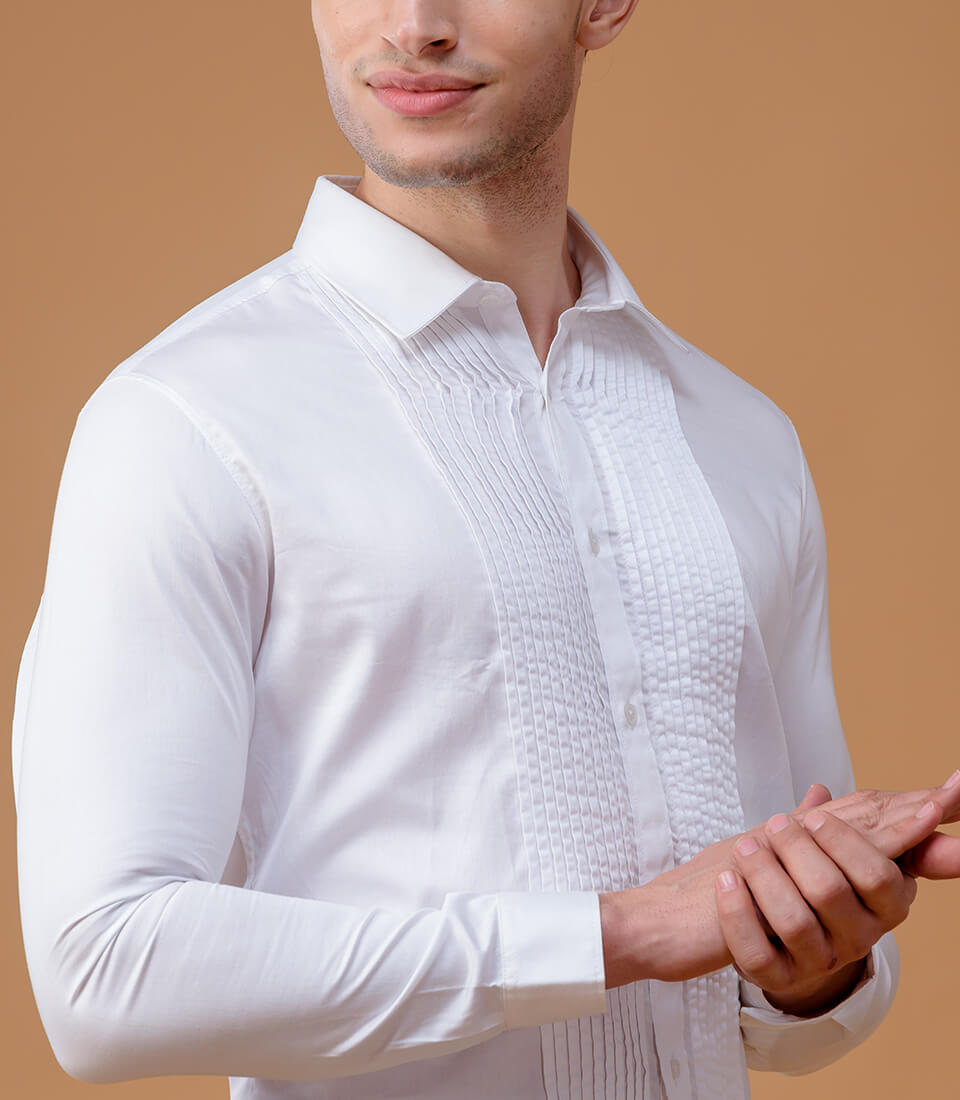 The Collar
Regular collar
The shirt's regular collar defines the body's lines and ensures optimal comfort. Also known as the point collar is the most versatile collar.